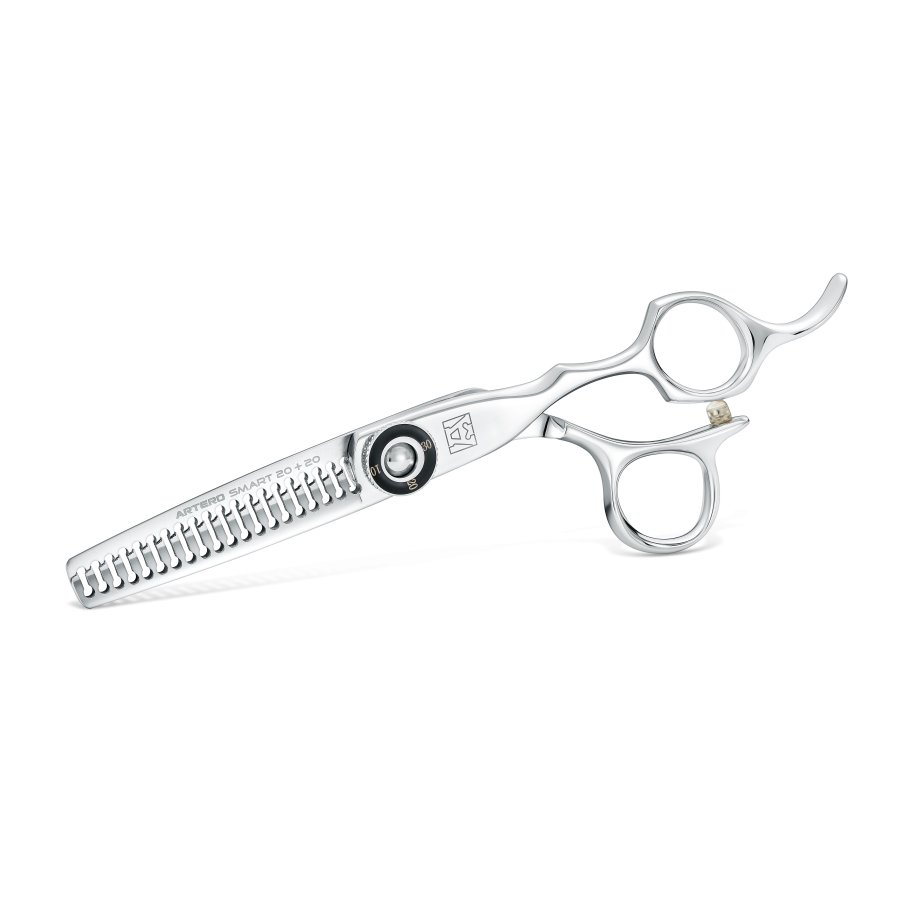 Artero Smart D-Variable Thinning Shear
Professional hairdressing shears with adjustable thinning mechanism. The Artero Smart shears stands out for their extraordinary adjustment system, which can be adjusted from 10% to 30%.
Professional hairdressing scissors with adjustable thinning.
The Artero Smart shears stand out for their extraordinary adjustment system, adjustable from 15 to 35% of the hair's volume.
The curved teeth of both blades of different angles optimize their performance, allowing a better angle of attack and achieving an excellent improvement to the cut.
Features:
-Alloy: Japanese 440C steel.
-Handle: Offset, allows to maintain during the cutting process a lower position of the
elbow to be able to work comfortably without forcing our arm.
-Razor Edge: Allows us to blend and texturize.
-Concave Blades: Achieve a smoother cut.
-Hardness: 60HRc +/-1.
-Shaft Type: The bearing is a ball bearing that offers maximum smoothness and the ability to work all day with soft scissors without hardening.
-Finger Support: Fixed, it allows us to rest the finger and have a better control of the scissors.
-Thinning: Adjustable from 10% to 30%.
-Teeth: 2 blades with 20 teeth each and adjustable through the central shaft.
-Size: 6"